Senior Dan grading under Grand Master Oldham and Master Auciello
The grading started with patterns and a selected panel pattern of Ul-Ji performed by Mr and Mrs Tizick, the two then went on to performed pattern Se Jong which was one of both of their grading patterns, before Mrs Tizick performed pattern So San alone, and Mr Tizick finished the patterns with pattern Tong Il.

A self defence section followed with Mrs Tizick demonstrating on Mr Koka and Mr Tizick on Mr Iordarche, a section of defence against attacks and grabs with throws and take downs was included.

Mr and Mrs Tizick then performed 1 step sparring together which was to include flying counter attacks.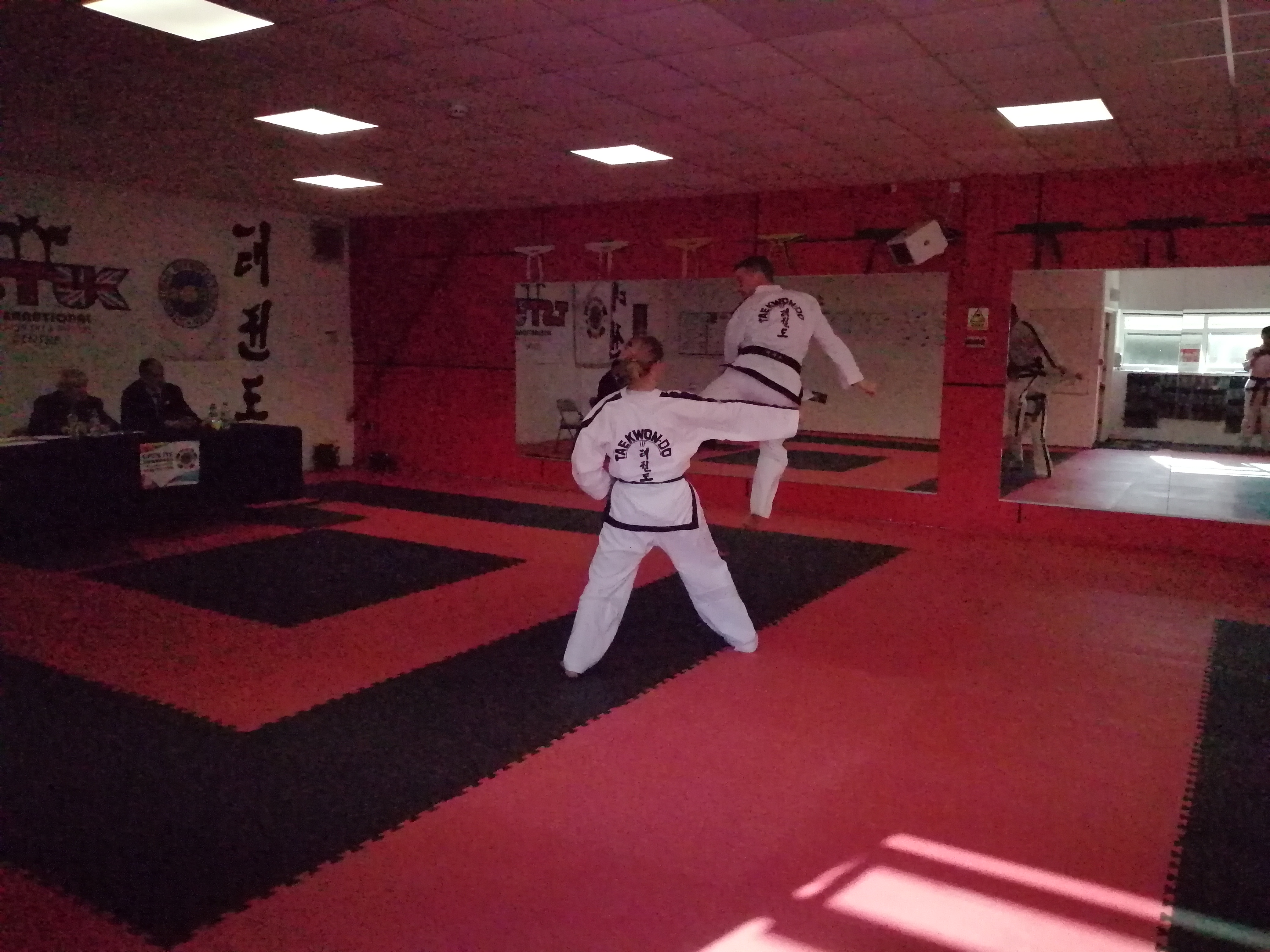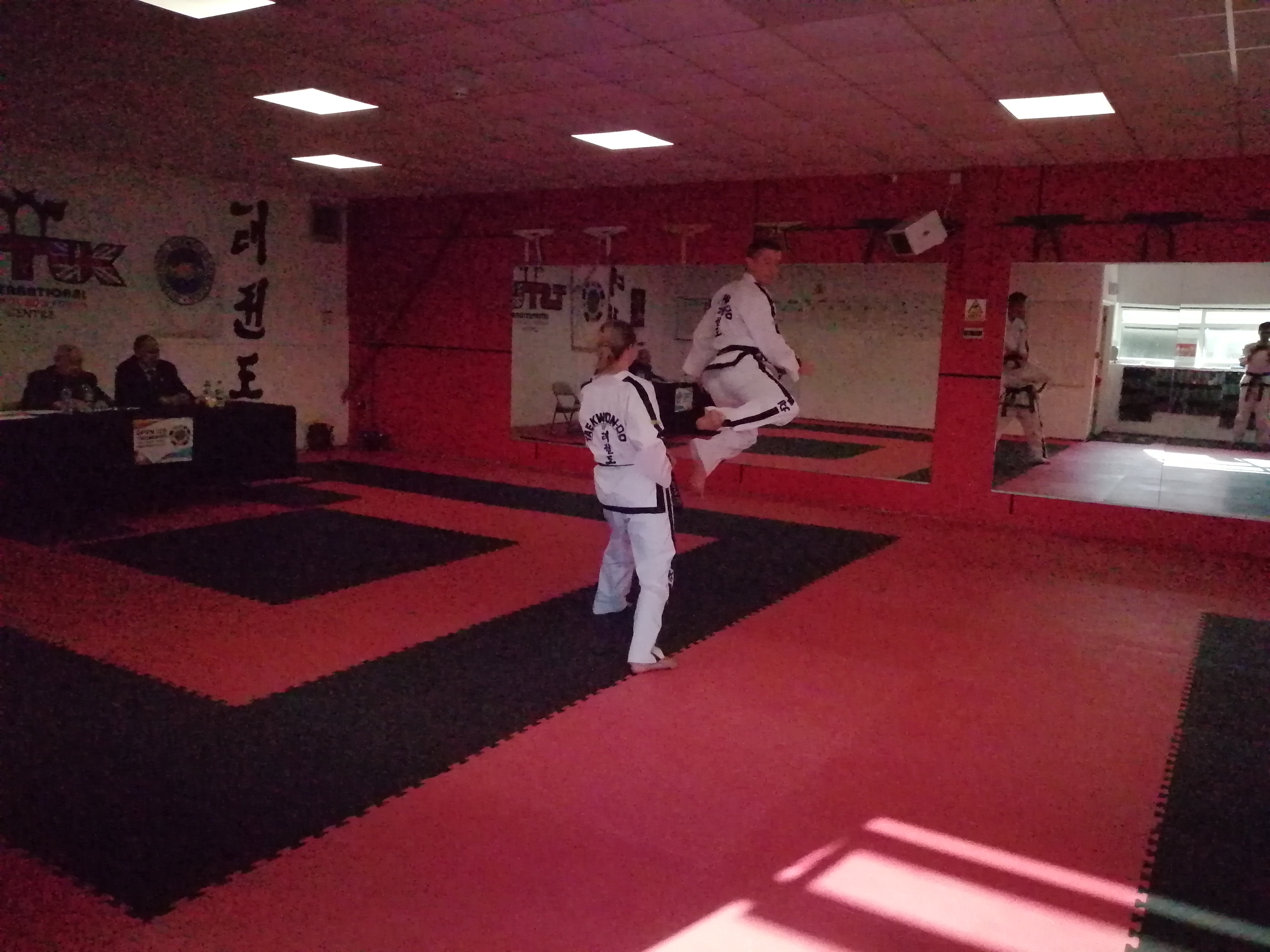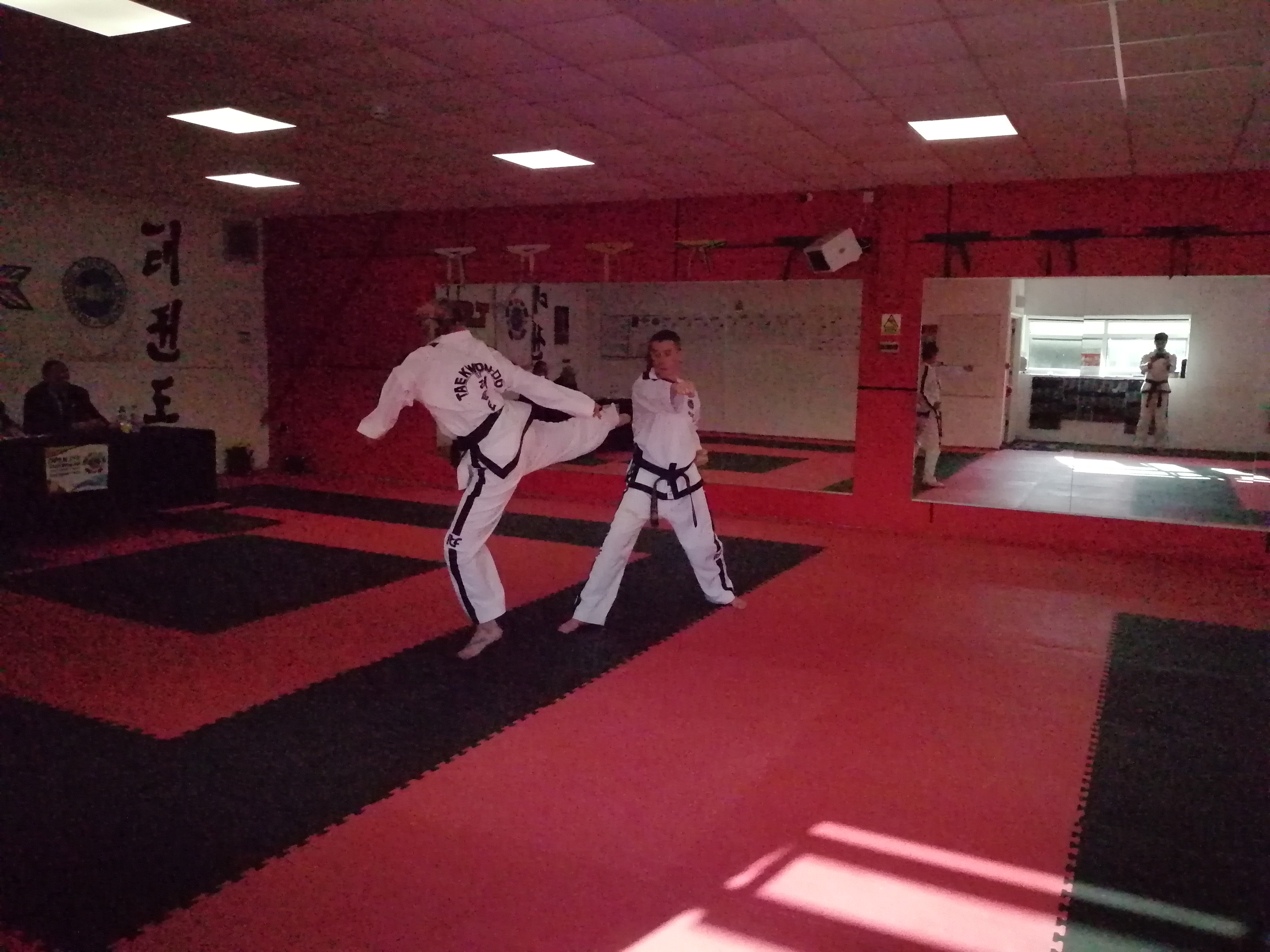 Free sparring then took place, in the usual manor.
The breaking section consisted of Mrs Tizick breaking 1 board with flying kick a board hight above her own head, and then 2 boards by hand and 4 boards by foot.
Mr Tizick then also broke with flying technique a board hight overhead, and then 4 boards by hand and 5 by foot.
The final section was theory, Mrs Tizick again went first answering Korean terminology up to her grade.
Mr Tizick then had to answer any questions and terminology on any aspect of Taekwon-Do.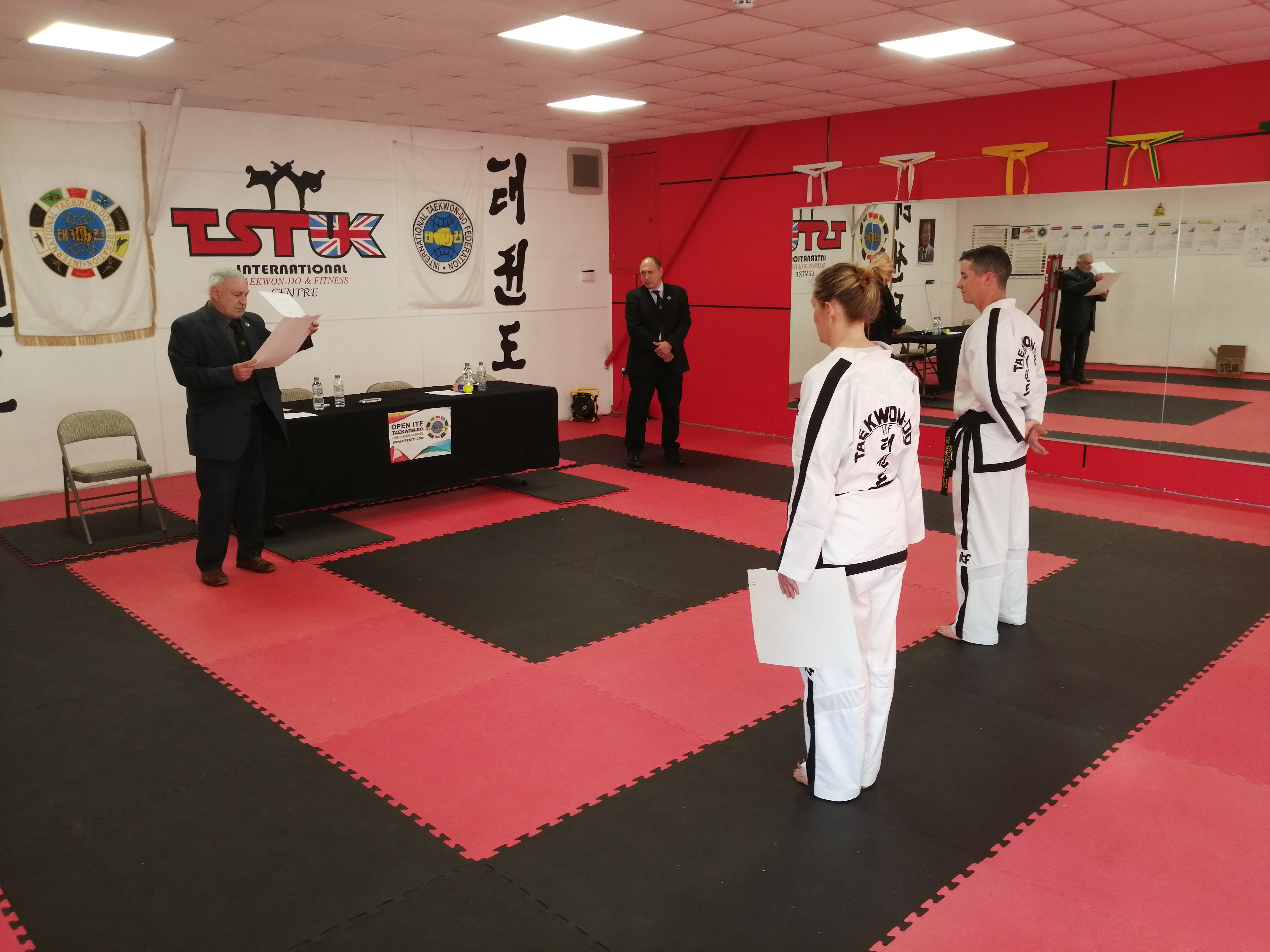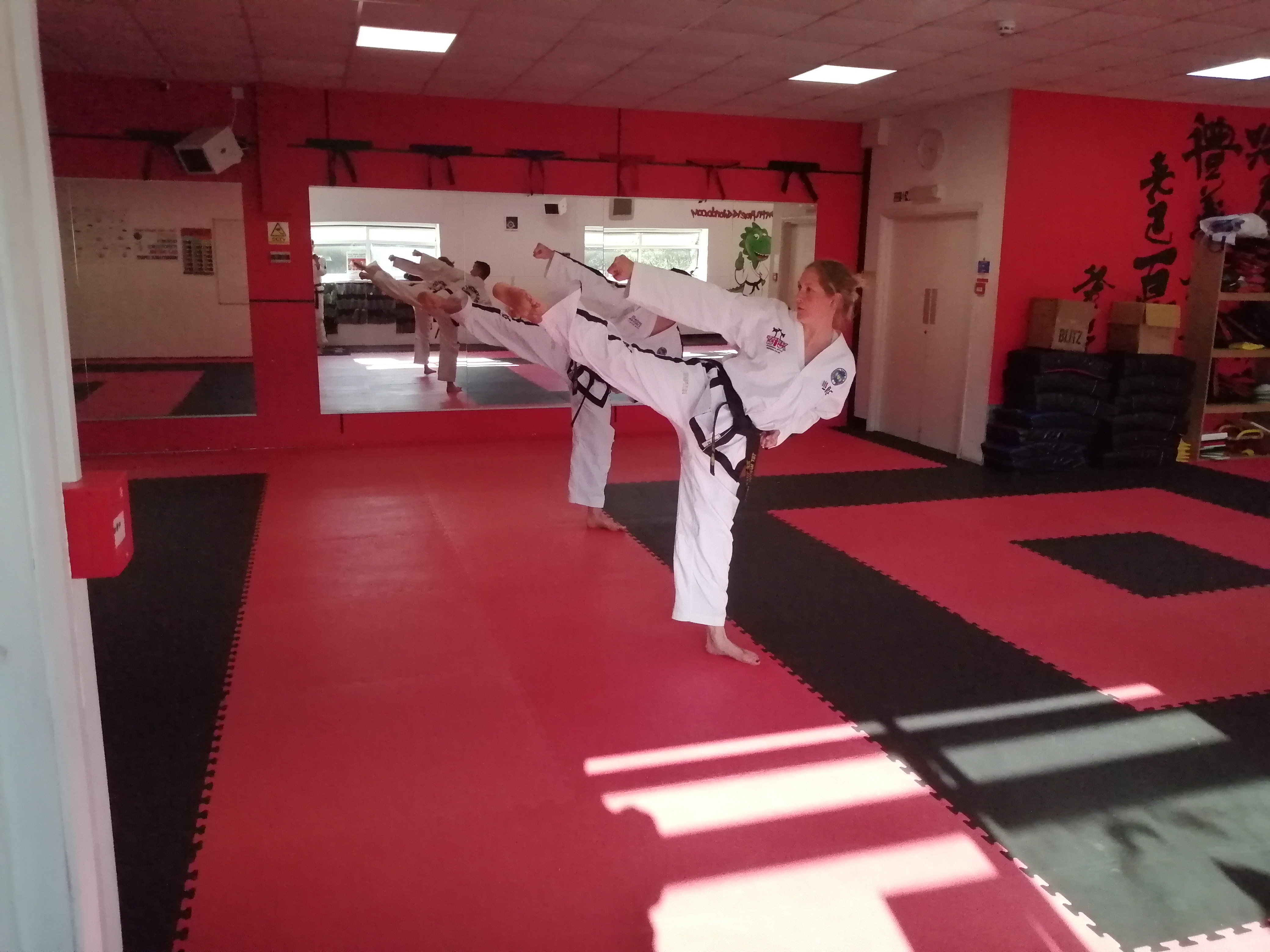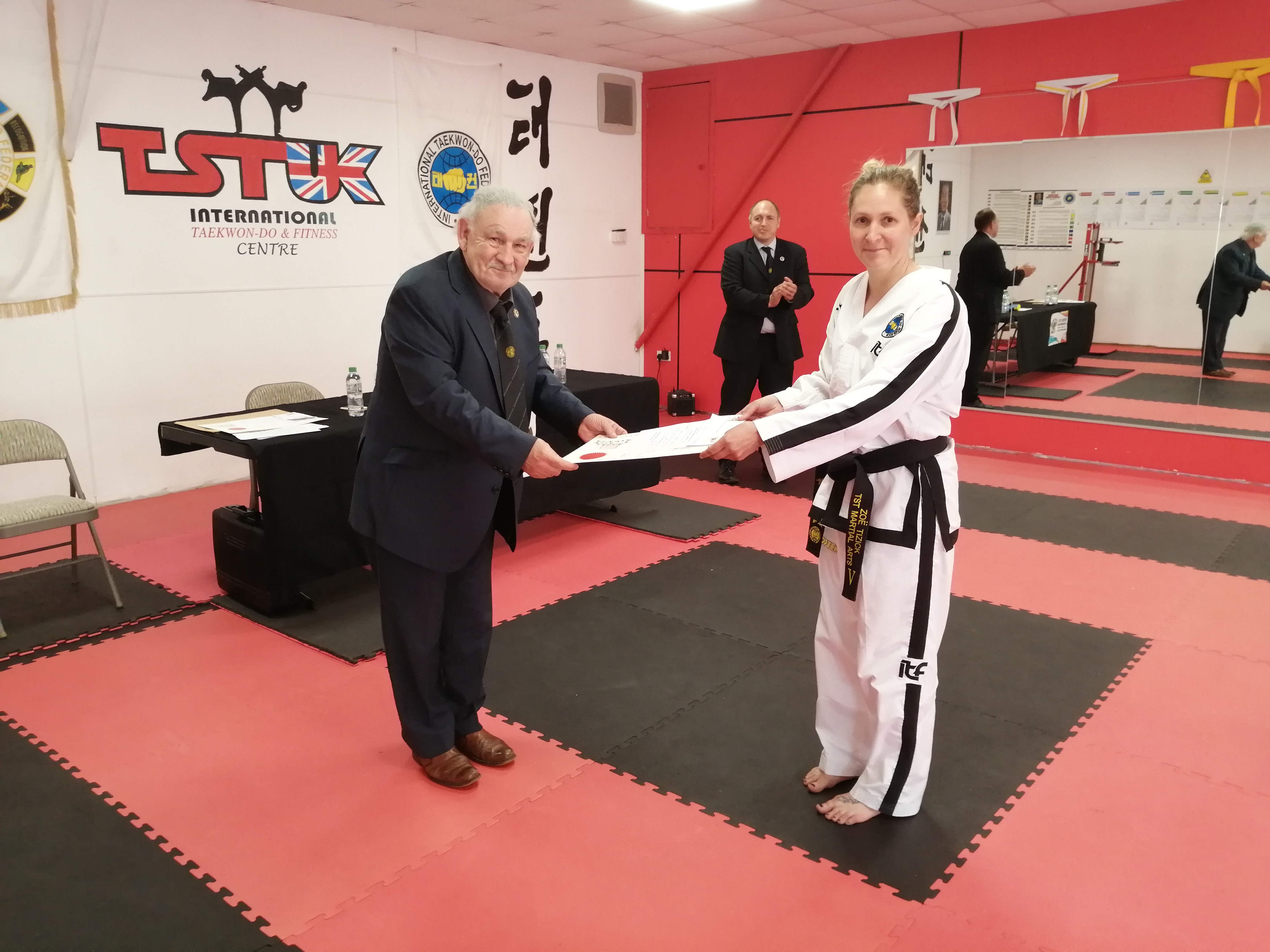 Grandmaster Oldham then summarised and demonstrated a few things he had picked up through out the grading, before presenting the grading scores and certificates. It was fantastic for both to grade under their original Master and to hear some great stories and advice both he and Master Auciello given throughout the day. A nervous and tiring day but well worth the end results.